What is Liability Insurance?
Liability Insurance is designed to protect you and your business from claims made against you for injury or damage to a property or third-party individual. An important safety net should anything go wrong, the policy covers the legal costs should you be found liable.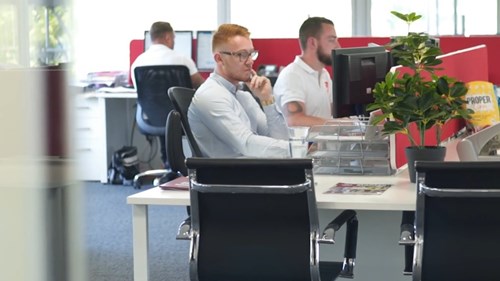 Public Liability
Whilst Public Liability is not a legal requirement, it is very much recommended for peace of mind. This policy covers you for the compensation of any damage to a third-party property (such as a client's home, or their neighbour's property) or third-party individuals. Should a third party enter your site and injure themselves, claims could be made against you for negligence, both now and in the future.
Employers Liability
It is a legal requirement to take out Employers Liability Insurance if you have staff working for you, including permanent employees, contractors, casual workers, and temporary staff. The policy will cover claims from employees who have been injured or become seriously ill as a result of working for you. As well as covering any compensation, the insurance covers the cost of legal expenses whilst defending the claims.
Personalise your cover
Our Liability policies offer a diverse range of cover for every aspect of your business, allowing you to truly personalise your cover. Other options include: tool cover, contract works, personal accident, temporary employees and much more. There are varying levels of indemnity to choose from; £1m, £5m and £10m. All policies are underwritten by market-leading insurers.
Frequently Asked Questions
What is the difference between Bona-fide and Labour only sub contractors?
Bona-fide sub-contractors are generally deemed to be contractors who work without direction from you, hold their own insurance and usually provide their own materials and tools. As long as they are not working under the direction of you, have their own legal liabilities and insure themselves, there is no need to include them in the count of employees.
Labour only sub-contractors should be treated as employees for the purposes of cover under this type of insurance. Generally they work under the direction of you and do not provide their own material or tools (with the exception of small hand tools). Cover would therefore be arranged for labour only sub-contractors by the main contractor under their policy.