With the easing of lockdown and everyone slowly returning to work, it's important to check your vehicle and site security, to ensure the safety of your tools and materials.
Metropolitan police data (collated by London plant hire specialists Herts Tools) shows that £17.5 million worth of tools were stolen during 2020 in London alone and 28,338 tool thefts were reported across the capital from 2019 through to May 2021.
The construction industry has always been particularly vulnerable to thieves and being one step ahead is key. According to A&R Security Services, the estimated loss to construction sites every year ranges from £400 to well over £1bn. Research carried out in 2019 by the Federation of Master Builders (FMB), showed that more than three quarters (83%) of UK builders have been victims of tool theft. The research found that of those who have had tools stolen in the last 10 years (78%), on average the loss cost them £2,500. Over a 40-year working life, a builder will typically lose £10,000 worth of tools.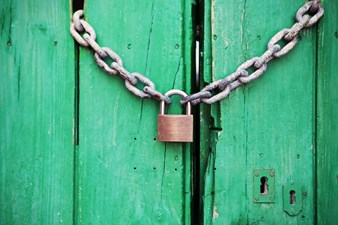 There are many steps you can take to protect your tools. It's always worth investing in security measures to save you money in the long run and give you peace of mind.
Here at FMB Insurance, we offer some guidance on what to consider:
1.  Secure your vehicles with window grills or medium-thickness plywood or MDF.
2.  Remove items from view, and if possible, fit a tool safe in your vehicle or property.
3.  Park in busy, well-lit areas, or in a garage, with the side load door and rear doors against a wall to limit access and removal of tools.
4.  Mark or engrave your tools with your postcode or name. You can even use products such as DNA property marking and UV pens. This helps deter thieves as it makes the tools harder to sell on. It also helps you to identify them if recovered.
5.  Register your tools with the Tool Watch App. The app has been specifically developed to combat the rise in tool theft across the UK in partnership with local police. It can help identify the owners of recovered property. FMB Members currently get a 20% discount on the app. Click here.
6.  Compile a list of your personal equipment, including serial numbers, receipts and log the colour.
7.  Ensure your vehicles are installed with an anti-theft product such as an OBD port protector, immobiliser or tracker and keep your keys in an RFID blocking wallet, so that signals from the key fob can't be hacked.
8.  Make sure to insure your tools. If the worst happens you then have the peace of mind that you can replace what has been taken or damaged. Tool cover can be added to other insurance policies, such as your Contract Works.
Brian Berry, Chief Executive of the FMB, says, "Builders need to take extra steps to reduce the risk of theft by bringing tools inside at night, installing extra locks in the van, marking tools with an address or phone number, and painting them a special colour. Builders should also check their insurance policies to see what they have covered. Websites are available where tool serial numbers can be registered for extra piece of mind when it comes to making a claim on insurance. Tool theft is not a victimless crime and stronger government action is needed to help tackle this growing problem."
Call our friendly team today to find out how we can tailor a policy to suit your needs on 01353 652760.