Exposure to natural light plays a huge part in our mental health and general wellbeing, and it has become increasingly apparent during the Covid-19 pandemic, that this is the case. With more and more people working from home, there are many studies taking place, looking into the effects that daily light exposure can have on our mood and health.
The Lighting Research Center in New York recently surveyed more than 600 people that were based at home during the day. The survey showed that the individuals exposed to natural light in their home generally had less trouble sleeping, were less anxious or depressed, and had more positive emotions and less fatigue and irritability than those less exposed to natural light. With this in mind, many people are turning to the outdoors to make themselves feel better and this naturally reflects on considering the space we surround ourselves in when indoors.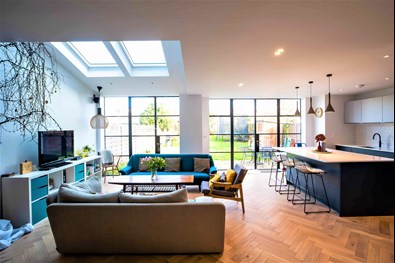 Insurance customer T Griffith Holdings Ltd
According to a survey conducted by Origin Global, consisting of 500 participants aged 25-44 years old, approximately 26% chose natural light as their top priority for a family home, when asked what they see as fundamental features for comfortable family living.
Whether you're looking to take on a full renovation project of your home, or you simply want to adapt an area or room to create the perfect office space, there are many ways to maximise the potential for letting the natural light in. 
FMB Insurance have put together a showcase of insurance customer projects, to show the many ways you can install windows, to flood your home with light. From bi-fold doors to roof windows and skylights; no matter what shape your space is, there is always a clever solution from our Master Builders: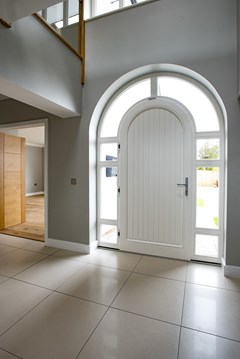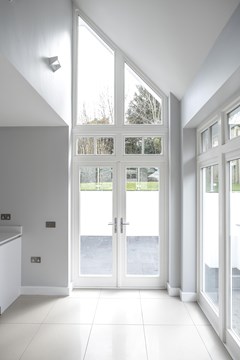 Dell Developments Ltd show how you can surround your front door with windows and add additional window panels above your patio doors, in various shapes, to let the light in.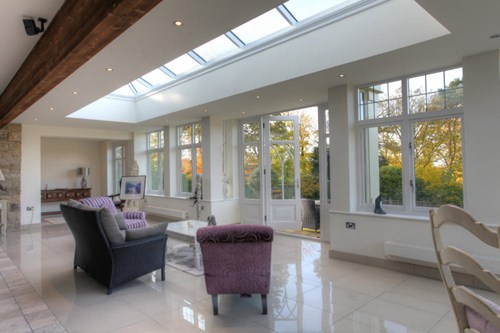 EP Muldoon Building Contractors Ltd have added a pitched roof light, as well as windows and doors down the full length of this extension space.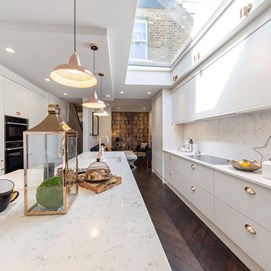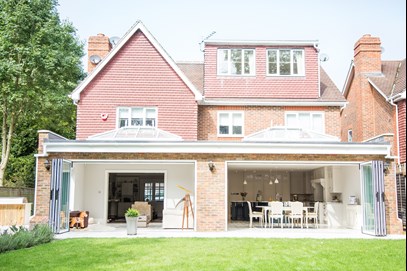 Clever use of a roof light in a kitchen extension and bi-fold doors used across an entire ground floor extension from RMR Homes Ltd.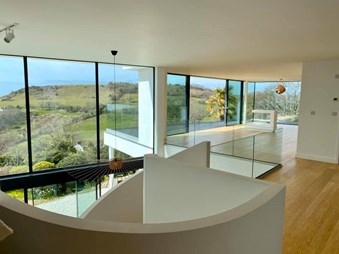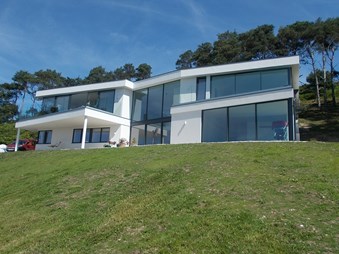 For real wow factor, Northcott Building Contractors Ltd installed windows across the width of the house and over 2 floors. The result is stunning and allows the owners to feel part of the valley the house sits within.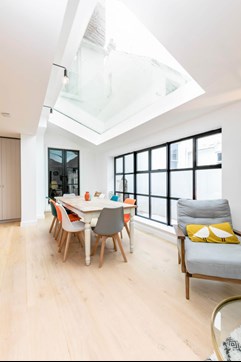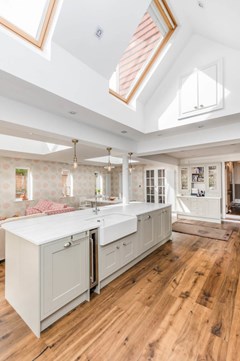 Angled roof lights used in various extension projects by Build My Home.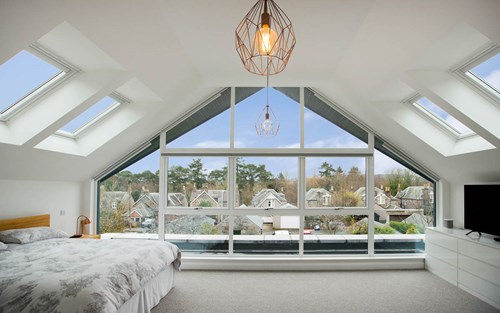 Flooding the room with light on all sides from Coldwells Building Company Ltd.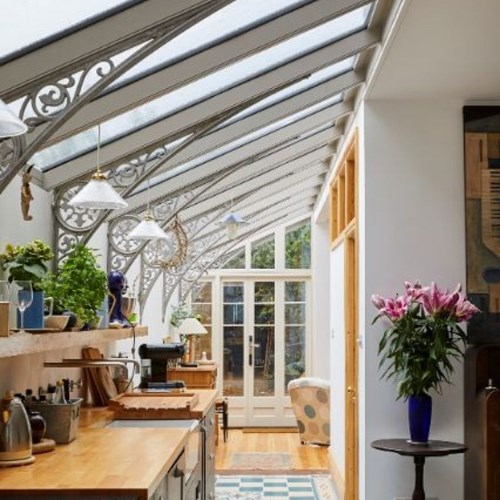 A beautiful side extension with glass roof running the length of the house. Wrought iron supports have been added to reflect the Victorian features within the home. From Creative Spaces.