The last year has, unsurprisingly, seen a rise in the number of home improvements taking place across the country. With nowhere to go in lockdown, and many people working from home, it's no wonder there's a visible shift in focus to our home environment and what if offers us.
Many people have managed to save the money they would usually spend on travel, entertainment, holidays and general lifestyle costs over the last year. Research from Finder found that with 60% of the UK's adult population working from home during the Coronavirus lockdown, each worker on average would have been saving £44.78 per week by not commuting or buying lunch. This results in 23.9 million brits saving around £1.1 billion each week between them, meaning there's more being spent on home improvements such as home offices, extensions and garden landscaping instead.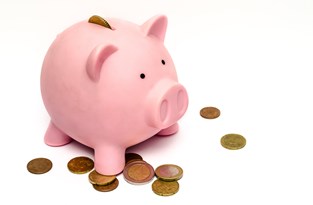 Analysis of Glenigan home improvement planning data (which tracks all planning applications and approvals), shows an upwards trend, particularly from June 2020 onwards, in the number of households applying for planning permission for home projects. Over 140,000 households applied for home extension approvals between March 2020 and March 2021.
Making improvements to a home can add a lot of value to the sale price and lockdown has allowed many people to take full advantage of this. According to recent statistics published by Rated People, a loft conversion can add up to £12,951 in value to your home, a kitchen extension £11,514 and a garden office £9008.
No matter the size or budget of your project, it's important any building works being undertaken are protected. That's where FMB Insurance comes in. We offer a Domestic & Commercial Warranty; a flexible, insurance-backed guarantee, designed to give you complete peace of mind throughout the entire building process.
There are a number of different warranties available depending on the needs of your project. All our policies cover works in progress and, depending on your requirements, can also include cover for structural defects, faulty workmanship, structural damage and water ingress.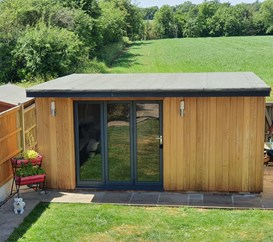 Our Domestic & Commercial policy options include:
Value – an entry level product for those on a limited budget requiring cover for loss of deposit and/or liquidation during construction. Covers up to 10% of the insured value of the works.
2 year – Suitable for smaller developments or those requiring a cost effective, short term warranty solution.
6 year – the mid-range warranty suitable for all types of development.
10 year – the flagship warranty, providing cover to your development at similar standards to a new housing policy.
To find out more about our products and how we can help you insure your projects, visit our products page or call our friendly team today on 01353 652776.