Are you undertaking New Builds, Domestic Renovations or Commercial Works? We have warranties to suit all your building requirements.
Has the type of projects you've been working on changed in the last 12 months?
Since lockdown, the team at FMB Insurance has noticed a shift in the types of projects builders are undertaking. Where once one builder's portfolio was largely focused on developing new builds, their trade has now shifted to undertaking a lot more conversion projects such as barn conversions. For some, it's the other way around. Home refurbishments have increased in value since lockdown with many homeowners having garage of loft conversions done to create home office space. This means many builders are taking on more large-scale renovations than they were prior to lockdown.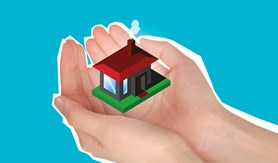 No matter how your trade has changed, there is a warranty available to suit your needs and to support your project types, whether your project involves a New Build, a Domestic Renovation or Commercial Works. Here we give some guidance on the types of warranty available and what they cover:
New Homes Warranty 
A structural defects warranty that safeguards your client's new build home for the future. A potential purchaser won't be able to get a mortgage without an approved warranty. Cover is available for a range of developments, including modern methods of construction, partially complete and completed dwellings. Cover can include from when the works starts, and up to 10 years after completion. The policy can even be transferred to future owners if they choose to sell their home within the 10-year post-completion period. Cover includes; the Building Period Insurance, Defects Insurance, Structural Insurance, Contaminated Land and Non-compliance with building regulations.
Domestic Warranties 
Suitable if you're undertaking renovations to an existing building, be it an extension, a loft conversion, or internal refurbishment. These warranties are designed to give your clients complete peace of mind throughout the entire building process and beyond.
Commercial Warranties 
This can include renovations to an existing property as well as new builds, for any property that is used for commercial/business needs, such as shops, restaurants, offices and hotels.
With both Domestic & Commercial Warranties 
there are various levels of cover available, depending on the needs of your project. All warranties cover works in progress (the construction phase) as well as cover for the deposit paid. Each of the policies (excluding Value), protects against liquidation, faulty workmanship, and structural damage to varying degrees, depending on which policy you choose:
Value – an entry level product for those on a limited budget requiring cover for loss of deposit and/or liquidation during construction. It covers up to 10% of the insured value of the works.
2-Year – suitable for smaller developments or those requiring a cost-effective, short-term warranty solution.
6-Year – the mid-range warranty suitable for all types of development.
10-Year – the flagship warranty, providing cover for your development at similar standards to a new housing policy.
All our warranties are tailored to meet your own specific needs. Call our friendly team today on 01353 652760 or visit www.fmbinsurance.co.uk