The construction industry is already a high-risk environment and during the autumn and winter months this risk increases, bringing new challenges to think about. To keep your construction sites and employees safe, it's vital that risk assessments are taken, and countermeasures put in place. 
It is always worth going through your Health & Safety procedures to make sure you are covered from an insurance point of view. Here we offer some guidance and reminders on what to consider, to ensure you and your staff stay protected during the colder months. 
Reduce the risk of slips and falls on a building site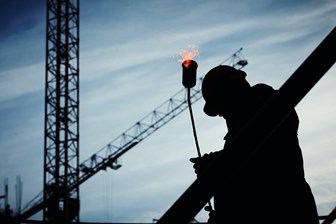 As the nights draw in and light becomes an issue on a building site, the risk of slips and falls increases. Excess rain, ice, and falling leaves contribute to the likelihood of paths, work areas and even ladders becoming slippery. It is important to ensure that surfaces are gritted with salt or sand, and vital that employees are wearing suitable waterproof boots with non-slip soles. Signs should also be displayed to warn workers of potential hazards. Hard hats should be worn at all times to protect against slips and falling objects. Areas should be well lit to aid movement, and if this is not possible, employers should consider earlier start and finish times. 
Ensure employees wear the correct clothing
In addition to ensuring all workers are wearing the correct footwear and hats in the event of falls, it is also important that they dress appropriately for the weather. Working outdoors and being exposed to the elements for extended periods of time can cause serious health issues such as hyperthermia and frost bite. Employees should always wear appropriate gloves and at least three layers of clothing, with breathable base layers and fabrics that will help insulate the body. Helmet liners should be worn under hard hats to protect the ears and side of face. Thermal socks should be worn, and coats should be waterproof and windproof. Whilst this might sound like common sense, don't stand still for too long, try and keep active. Encourage staff to take breaks for hot drinks and suggest warming foods such as soup for lunch. 
Beware of increased fire risks
According to the Fire Safety Advice Centre, there are around 11 fires on construction sites every single day. With the introduction of heating equipment over winter, the risk of fire increases due to the number of flammable materials used on construction sites. Ensure that suitable fire equipment is available on site such as fire extinguishers and fire blankets. Fire alarm systems should be in place where possible and fire safety training or guidance should be given to all members of staff. Use of signs or labels is also a good idea to remind staff to turn off heaters before they leave the site. 
Ensure you undertake regular inspections 
Regular inspections should be carried out on any construction site and workers should be informed of any new risks or procedures. As well as the above, it is also important to consider road and vehicle safety in the winter months for your team. 
Look after your team and their health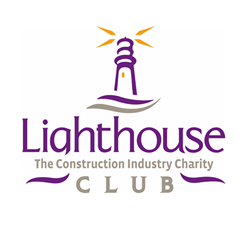 The winter months can also bring about other risks for staff such as seasonal affective disorder. Ask staff to keep an eye on each other and offer support. A mental health first aider should always be available. The Lighthouse Club , the construction industry charity – runs the Construction Industry Helpline, offering free and confidential emotional, financial, and physical support, to construction workers and their families. Call 0345 605 1956. 
Secure construction sites before Christmas
As we approach the Christmas period, many sites will be left unattended for periods of time. Ensure that nothing is left open to the elements and board up sites where possible so that members of the public can't access them. Lock up or take home as much equipment and materials as possible. For more information on how to keep your tools safe, read our article on eight steps to protect your tools. 
Check you have the right insurance cover
As always, ensure your sites, tools and staff are all insured for any eventuality. To find out more, speak to one of our friendly team members, who will be happy to assist. Call 01353 652760.