When it comes to insuring your business or home, it's important to have the peace of mind that you're covered adequately and in the right hands. Many of us are guilty of searching for the cheapest rate possible to save money, but cheaper does not always mean better. It's important to do your research before going ahead with a new policy, as it could cost you more money down the line. 
At FMB Insurance, a subsidiary of The Federation of Master Builders, we pride ourselves on being construction insurance specialists. Our in-depth knowledge of the industry is second to none.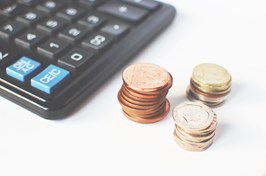 Here we offer some guidance on quality versus price and what to consider before choosing your provider:
Research your policy and check what's covered – a cheaper alternative may mean that you are not covered for everything you'd expect. This could be costly if something happens and you later realise, you're not covered under your policy. Check the small print and the exclusions. Are the fees transparent or will items later be added to your original quote? Don't just consider your business needs but also how best to protect your sites. What are the conditions of your tool or van cover? Is your main office building insured? 
Check who underwrites the policy – is the company credible and covered by the Financial Services Compensation Scheme (FSCS)? Would you be eligible to complain to the Financial Ombudsman Service (FOS) if you needed to? 
Understand your own needs before you start searching – how many staff do you need to cover under your policy? Do you require cover for the loss of income as well as damage to buildings and contents? Make sure you know exactly what is covered and that you have the right level for your needs.  
At FMB Insurance, we can offer guidance on the right level of cover to suit your individual requirements and protect your builds now and for the future. You can be safe in the knowledge that your insurance is in the right hands. Whilst we're not the cheapest, we offer a high quality of service, expertise and experience. 
Here's why we're different:
One point of contact – We're not a huge call centre. From the outset, you are assigned a personal representative and will maintain that contact throughout your time with us, meaning a more personal level of service and not having to deal with different agents each time.

We only work with market leaders.

Our underwriters are covered by the Financial Services Compensation Scheme.

Transparent pricing with no hidden fees.

If you're taking out a New Homes policy, we don't require customers to put money into an Escrow account.

Our expert and qualified in-house surveyors collectively have over 100 years of experience and are members of RICS.
 Our friendly team are always here to talk through your policy or requirements and answer any questions you may have. Call us on 01353 652760.